Market
Market

Last Price

Change

24H Vol

Trade

View More Market

View More Market
We make Crypto Trading easy
Explore CI-Ex and discover new ways to use your money.
Easy Registration

Fast and simple registration. Take just 30 seconds to create your CIEx account and conveniexntly conduct your first crypto purchase.

Simple Trading

Eliminate complexity and enjoy simplicity. Our clear and intuitive user interface brings everyone up to speed immediately. Buy cryptos like Bitcoin, Ethereum, and more with credit card or OTC trading.

Effortless Earning

Earn high APY with low risk. Enjoy safe, steady interest income on CIX with daily payouts.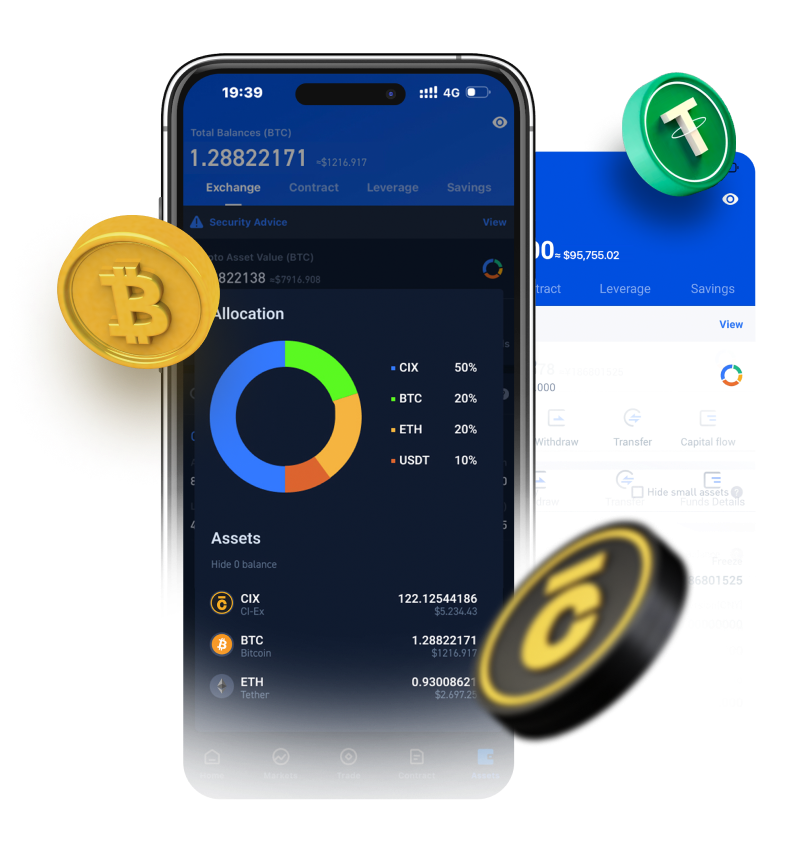 Here are a few reasons why you should choose CI-Ex
Low Spreads

Lower your average cost per trade.
Deep Liquidity across markets

Easily trade large volumes at prices.
High rate limits

Trade crypto fast without robust, low latency API.
24/7 Chat Support

Get 24/7 chat support with our friendly customer service agents at your service.
Enable 2FA to increase your account security.
Google Authenticator Recommended

Email Verification

Phone Number Verification